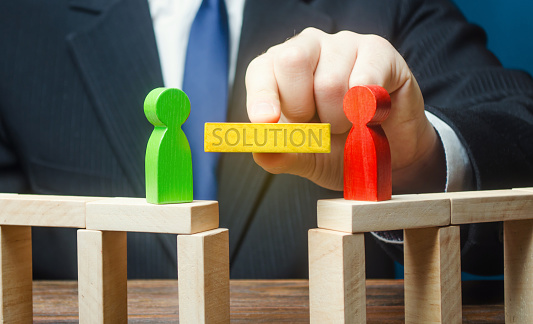 As HR professionals, we're all acquainted with onboarding: the interaction all recent hires go through to jump aboard with their organization. This covers everything from work acknowledgment to group acquaintances and the preparation required to begin playing out another job. It's a fundamental piece of immersing a fresh recruit into the working environment – into its tasks, its way of life, and its qualities. 
However, onboarding is a speculation, a venture of time and cost. What's more, not exclusively is cross-boarding expensive – but on the other hand, it's a bet. Indeed, even the most thorough screening and meeting measures don't totally eliminate the danger of a recently added team member not working out. 
Along these lines, when recruiting and compensation spending plans are extended and organizations may not have the assets to fill an opening with a recently added team member, organizations can think about cross-boarding as a more financially savvy and safer alternative.
So, What is Cross-Boarding?
Cross-boarding is the way toward taking a gander at existing employees, surveying who may be appropriate for an empty position and preparing and adjusting the picked worker in association with the promotion or change of position. It's tied in with utilizing existing assets in the organization to perform undertakings that emerge in the organization, as opposed to looking for new representatives.
What are its benefits?
Reduced Risk:

Risk isn't completely wiped out with the cross-boarding course. The cross-boarded employee could in any case end up being less capable in their new job than in their past. However, cross-boarding is still generously safer than recruiting an outside newcomer, whose character suitability a business may not completely have the option to survey until a couple of months into their tenure.

Reduced Cost:

The training costs for upskilling a current employee are essentially lower than having to install an outside one. While a novice may require data about the corporate culture, qualities, and friends' objectives, the cross-boarder is as of now acquainted with every one of these. This saves time, bringing about faster an ideal opportunity for efficiency.

Increased Employee Engagement:

While certain employees may find it comfortable in playing out similar everyday tasks, others may look for a more fluctuated scope. Rather than risk losing significant employees who've become unbiased in their job, managers with the skill gap to fill can offer that employee a job change. Not exclusively will this cause the cross-boarded employee to feel perceived; the chance to master new abilities will help commitment levels.

Employee Loyalty:

Employees may see the inward exchange of an individual employee as motivation – they may consider this to be a chance for them to move into new jobs later on. This could mean your employees may be less disposed to leave the organization whenever looking for another chance – doing something amazing for your retention rates.
Cross-Boarding Considerations:
To recognize a potential cross-boarding applicant, HR and chiefs should hold an ear to the ground to figure out which employees have the right abilities, or – if the abilities aren't set up yet – potential, to fit the new job. 
HR innovation giving an initial outline of employees' current abilities and capabilities can help recruiting chiefs with settling on educated choices regarding this nature. 
The cross-boarded employee may likewise require another agreement if their job has changed altogether. PeopleSonic's simple document sharing and payroll offer a simple arrangement that assists you with creating a customized contract just as strategies, eliminating the managerial weight while giving total oversight of the cycle. 
In bigger organizations, where various divisions' tasks can differ significantly – some level of conventional onboarding might be needed as a component of the general cross-boarding experience. In such cases, onboarding devices, for example, PeopleSonic can be useful while giving an essential enlistment to another workspace.