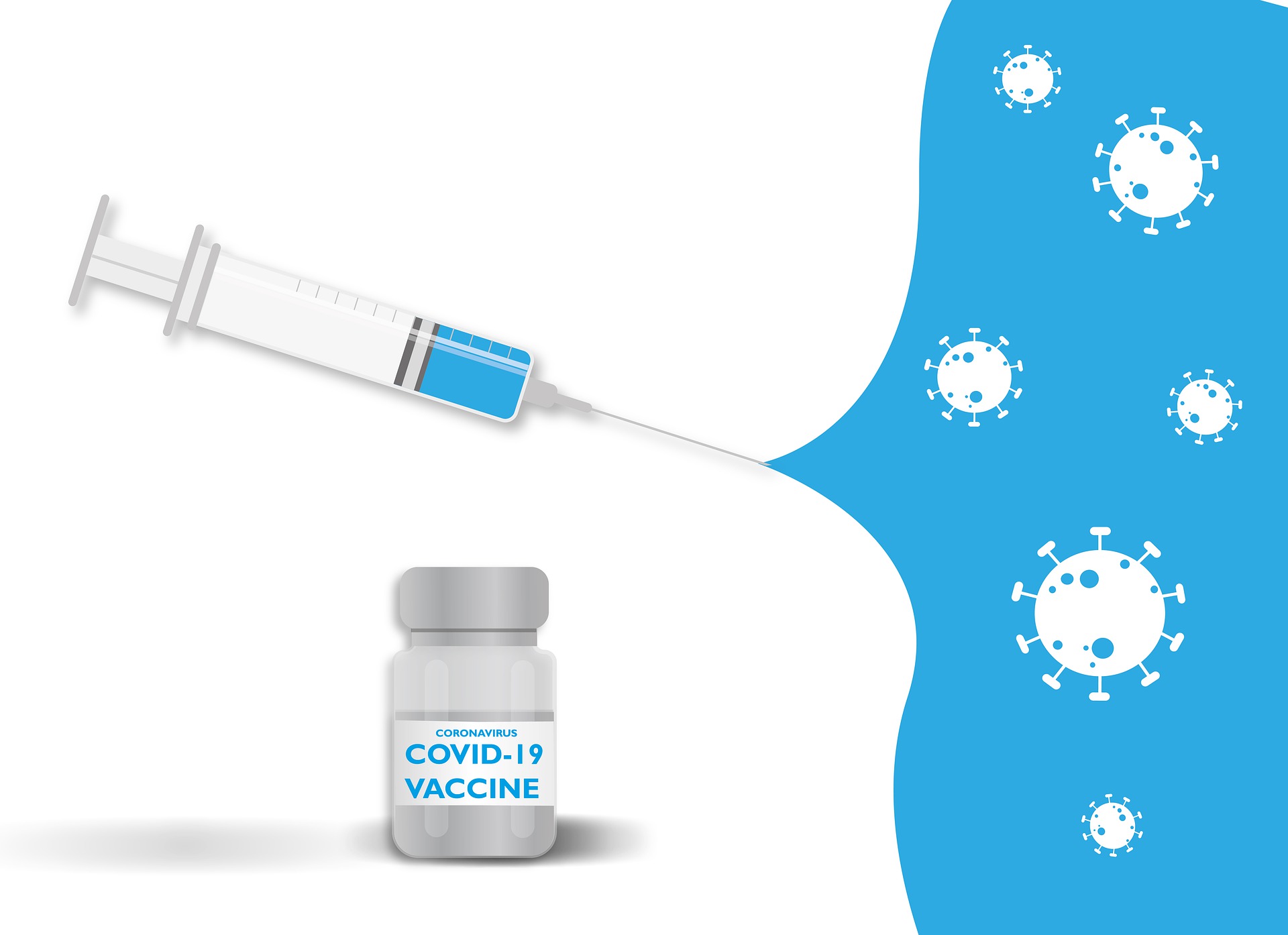 The Vaccination procedure for COVID-19 has been ongoing in New Zealand since February of 2021. Where MIQ Workers (Managed, Isolated, and Quarantined), frontline workers, and other individuals in high-risk places being the target for the first procedure. The listed group of people as well as other high-risk individuals in the country will be vaccinated in May whilst the remaining population shall follow through with immunization in July.
As a business leader or boss, you'll know about the interruption and financial vulnerability that can follow prior to a local episode of Covid. The positive being, there are significant amounts of immunized individuals in our current population, the health risk and possibility of another lockdown are low. But the main question on most employer's minds: "Can I tell my employees to get the 'jab'"?'
Despite the fact that vaccinations will be free and accessible to every New Zealander, they're not obligatory, and you can't compel somebody to get one. Regardless of whether immunization can legally be a protocol of business is unclear; it will rely upon your kind of business, where a representative works, and what is the nature of their work. We'll go through the frequently asked questions around vaccines as well as how to manage employees with the situation.

Vaccinating Employees by Law?
To decide if you can legitimately make immunization necessary for a representative, the Ministry of Business, Innovation, and Employment in New Zealand suggest that you attempt intensive and extensive wellbeing and health risk evaluation. You should lead this evaluation dependent upon the situation as a team with the influenced representatives prior to settling on your ultimate conclusion
Two important factors you may need to note are:
The possibility of your employees contracting the Corona Virus while at work





And

The consequences that may follow such as a community outbreak
Have the employees been vaccinated or not?

To choose if you can authentically make vaccination vital for an employee, the Ministry of Business, Innovation, and Employment propose that you perform intensive and extensive prosperity and health assessment. You should lead this assessment reliant upon the circumstance collectively as a team before coming to a final conclusion.
A solution to having unvaccinated members on board is to guide them towards the cause, or just opt for them to work remotely. HR handling with software such as PeopleSonic will easily bridge the gap between both sets of employees as well as the management.
Vaccination Status and should it be kept confidential?
Any data or reports you get in regards to a worker's immunization status ought to be kept secret, secure and ought to just be shared inside updated as the need arises. The rest should be kept within the knowledge of the mentioned employee and members of the trusted staff.
Keeping employee data in secure and trusted servers will allow only those who have access to the information to be able to view it, especially when tools such as document managers are integrated in almost all HR software. This declutters any extra paperwork and digitizes all your records for safe and accurate viewing.
Steps to take with an unvaccinated Employee at Work.
You reserve the option to find sensible ways to relieve any health risks that your workers or local area may face from having an "unvaccinated" representative at work. In any case, you can't oppress a worker since you accept (or realize) that they won't get the COVID-19 immunization. A worker may have justification for an individual complaint if your activities have put them in a difficult or awkward spot. For instance, on the off chance that they can show that you isolated them from associates or put them on another and preposterous plan for getting work done in light of the fact that they decided not to get vaccinated.
What if a client or company requests our employees to be vaccinated?
At times the prerequisite for your representatives to be immunized may come from another business or customer with whom your workers communicate or engage – basic places that may fall into the present circumstance such as delivery drivers or on-site employees.
Any organization demanding that laborers be immunized ought to have the option to legitimize this necessity. However, in the case you're a small private company, it tends to be troublesome (and monetarily risky) to request confirmation before you go along with a statement. 
In case you're in such a circumstance, be proactive and disclose to your representatives why a customer or another business you work with has made vaccination obligatory. Thus, your workers will better comprehend why you're requesting that they be vaccinated and understand it is anything but an erratic prerequisite from your side.
Avoiding a mix between certain departments should also help the cause, with online communications tools readily available alongside emails, keeping in touch shouldn't be a problem. A key example would be off the Finance department having an automated payroll setup that sends out salaries to the employees digitally to their respective accounts.
New Employees
On the off chance that it's sensible for a job, you may require immunization for recently added team members as a state of employment. Before you do this, you should initially evaluate the certified risk if a non-vaccinated individual is in this job. Whenever you have set up that being unvaccinated would introduce a danger to the worker and your work environment, you should specify in the business agreement or letter of offer that your new representative should demonstrate their immunization status prior to beginning work.
Health risk for not being vaccinated!
Right. In the event that you've finished an extensive risk evaluation and discovered a job that requires a vaccinated individual to accomplish the work, you have a few alternatives: 
Change an employee's obligations for health reasons, following a reasonable and sensible interaction did in accordance with some basic honesty
and 
Arrange negotiations to the current employee's terms and conditions of work to require vaccination. 
Keep in mind, you ought to consistently talk with an employee prior to rolling out any improvement to their job. A few choices to consider with your employee to help moderate health risks incorporate elective obligations, extra protective equipment, changing work game plans, or leaves.
Firing for not getting the Jab?
employee dismissal for declining to get a vaccination is probably not going to be reasonable in practically all cases. 
On this note, New Zealand Customs is presently standing out as truly newsworthy for terminating nine unvaccinated border workers who might be taking the association to the Employment Court for unreasonable excusal. This space of the "vaccination discussion" will be one to look at as the immunization rollout comes through. 
I urge you to look for proficient counsel prior to changing somebody's job or business status. If all else fails, you can generally contact the HR Assured group for their master counsel and help.
Responsibilities as an employer
Initially, start the discussions right on time with your employees. Have conversations where you can urge them to have a vaccination and hear their interests and input. Given the sensitive idea of this subject, consistently remember that vaccination is an individual decision. 
Secondly, you can make it simple for your employees to get a vaccination by offering took care of time for an arrangement or working with on location vaccinations. 
Thirdly, give your employees educational and instructive assets about vaccination and its advantages from dependable sources to help them settle on an educated choice. 
Immunization aversion can be an awkward discussion for certain individuals and can make pressure on the work environment. In any case, something as basic as tuning in to any worries your employees may have around immunization, regarding various sentiments, and finding a sensible way to guarantee you are alleviating health risk without squeezing your employees can help make the "vaccination discussions" simpler for all included.
Boosting employee engagement in a hybrid, online or in-office workforce with the help of advanced digital tools such as the complete HR management of PeopleSonic is the modern way to go! Such software allows you to work with your employees and focus more on their engagement and productivity whereas the automated functionality does the rest for you. Keeping employees engaged with an online learning curve will not only help the development of related skills but ease their workload, which are all signs of a healthy workspace and engaged employee!